Implementing Endless Aisle—Top benefits to retailers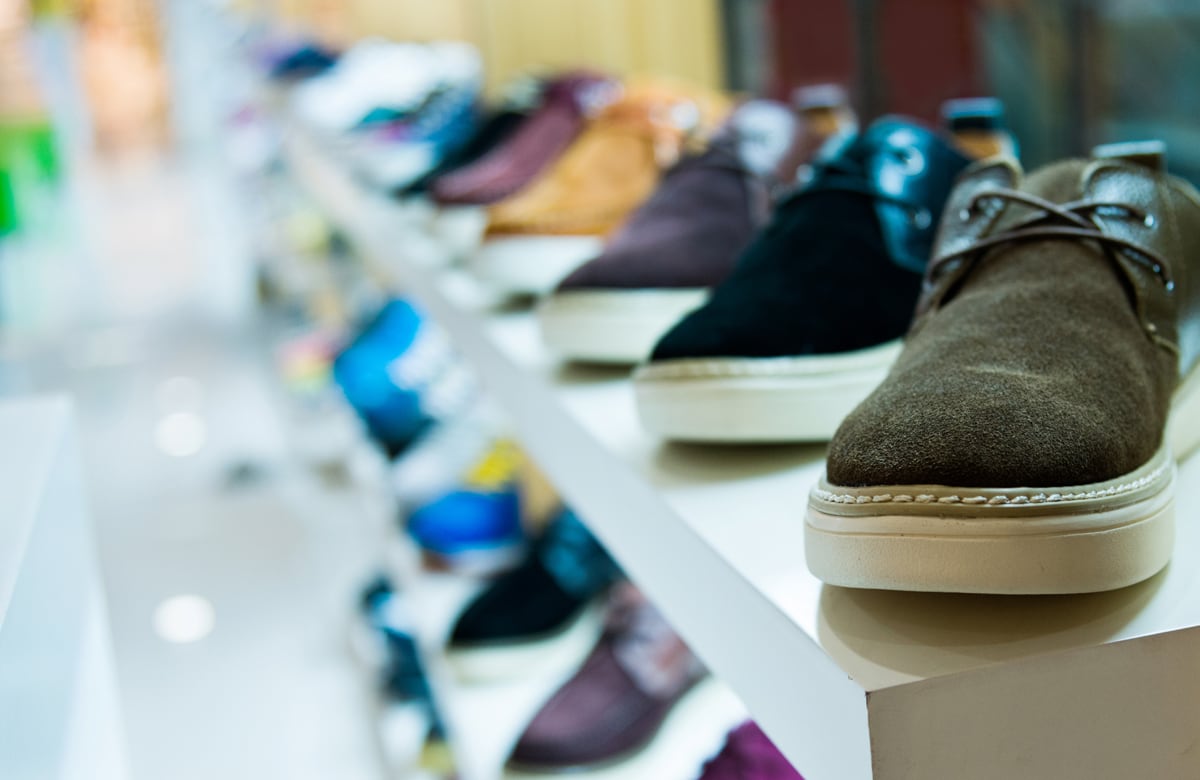 In a retail environment that is continuously demanding more products, more variety, and more availability, retailers need to put every option into play to deliver an exceptional experience.
Endless Aisle is the one option that provides seemingly limitless buying opportunity by blending the physical and virtual store together to create the ultimate customer experience. EA gives customers in the store access to browse a wider selection of products from a store, while retailers have access to endless inventory, without constraints such as floor space or warehousing costs.
Blending together the physical and virtual offer can create a customer experience with very profitable results.
Expanded offer in a contracted space
Implementing Endless Aisle creates an opportunity for retailers to significantly broaden their product offer without increasing their store space. This may sound somewhat counter-intuitive, but the benefit is real.
Because Endless Aisle enables retailers to combine the in-store offer with the online offer, the cost of carrying additional inventory in every store location is eliminated. Retailers can pull items from their existing inventory, either online or from another store location. Additional stock can be held in your larger stores, your warehouse or a third-party supplier. The desired items are then delivered to the customer or to the store. The outcome using Endless Aisle, is that your customers can leave the store having made a purchase rather than having experienced a stock-out.
To fulfill orders quickly, retailers often replenish out-of-stock products on an on-time, in-full basis. Some stock-out items may also be substituted by similar items. Both these approaches do get products to customers fast but come with certain drawbacks. The costs associated with expediting orders can be significant. Also, substitutions can be perceived unfavourably and may cause customers to buy no items at all.
With an Endless Aisle solution, products are sold primarily from the retailer's global inventory, and delivered to the customer, or to the store. This reduces both the costs of shipping and avoids the customers negative effects of substitutions on customers.
Enhanced omnichannel customer experience
The customer experience is no longer the exclusive domain of the brick-and-mortar store. To successfully provide standout customer experience, retailers must make it a priority deliver that experience consistently across all sales channel.
When visiting their favourite store or website, today's customers will not wait around for a product to become available in their size or sell-outs to be replenished. And, with a multitude of retail options, any customer who leaves your store disappointed and empty-handed, is more likely to immediately look elsewhere for available products. Furthermore, repeated stock-outs will reduce foot and digital traffic and erode customer loyalty to the point where they may ultimately switch brands.
Endless Aisle enhances the customer experience by seamlessly connecting the shopper's online and in-store experience, strengthening their omnichannel experience with the brand. For retailers the EA solution builds up customer loyalty by providing a broader product offer that customers can access and buy, while offering timely and flexible delivery options.
Fewer disappointments means more sales
As a retailer, if you are using every opportunity and resource to capitalize on a customer's intent of coming to the store, you are winning. But, if an item is not in stock or not usually carried at the brick and mortar location, your odds of making that sale are dramatically decreased.
That's where Endless Aisle can give you a significant edge to realize the sale. If items are not at the store when your buyers come in, you have the ability to access them immediately and make the sale. Rather than leave empty-handed, your buyers are more likely make their intended purchase, with the slight difference that the items will be delivered to them within a short time.
With access to implemented product recommendation data, EA also provides sales associates with opportunity for upsells and cross-sell based on a customer's profile, buying history, or current purchase—so, more ways for you and your staff to close the sale and fewer chances that your customer will buy from your competitors.
Smaller footprints and leaner inventory
Retailers can use Endless Aisle to take a leaner and more global approach towards managing their inventory. It is inevitable that seasonal items will be marked down. However, by leveraging EA capabilities to reassign inventory from slow-moving stores, it is possible to get the product to a fast-moving store and get it sold more profitably.
Retailers have the ability to carry a leaner inventory which they can move quickly and cost effectively, to wherever there is customer demand. With a leaner inventory that is accessible from any store, costs like expedited shipping, storage, etc. can be decreased and even completely avoided.
Additionally, inventory that needs to be expedited will incur higher costs (shipping, inventory, storage, etc.) Using a more effective solution to manage and transfer inventory, retailers move can away from being reactive and plan more proactively.
Leaner inventory also allows retailers to reduce retail and warehouse space. Looking beyond the cost savings that this represents, many of your customers will recognize your efforts to reduce your environmental footprint. So, retailers are provided with an invaluable opportunity to create a purpose-driven brand for their business. It is also another way to connect with consumers over shared ethical and environmental causes. This shared connection creates stronger customer loyalty, which may result in increased sales.
Across the board, Endless Aisle offers retailers the potential to enhance customer and store experience, while providing sales associates with powerful tools to serve customers better. Retailers can stay competitive and strengthen their brand loyalty. With Endless Aisle, retailers can optimize the benefits of merging the best of both worlds—physical and virtual.
Learn how retailer Running Room Ltd. Is finding success with their newly implemented ACCEO Retail-1 Endless Aisle – Download the Success Story
Discover what makes us different.
Book your personalized demo today and find out why leading retailers are finding success with Retail-1.
Call us at 1-888-474-2001 or fill out the form to schedule a demo with our experts.