Retailers: Is your store ready for the Holiday season? [Updated 2023]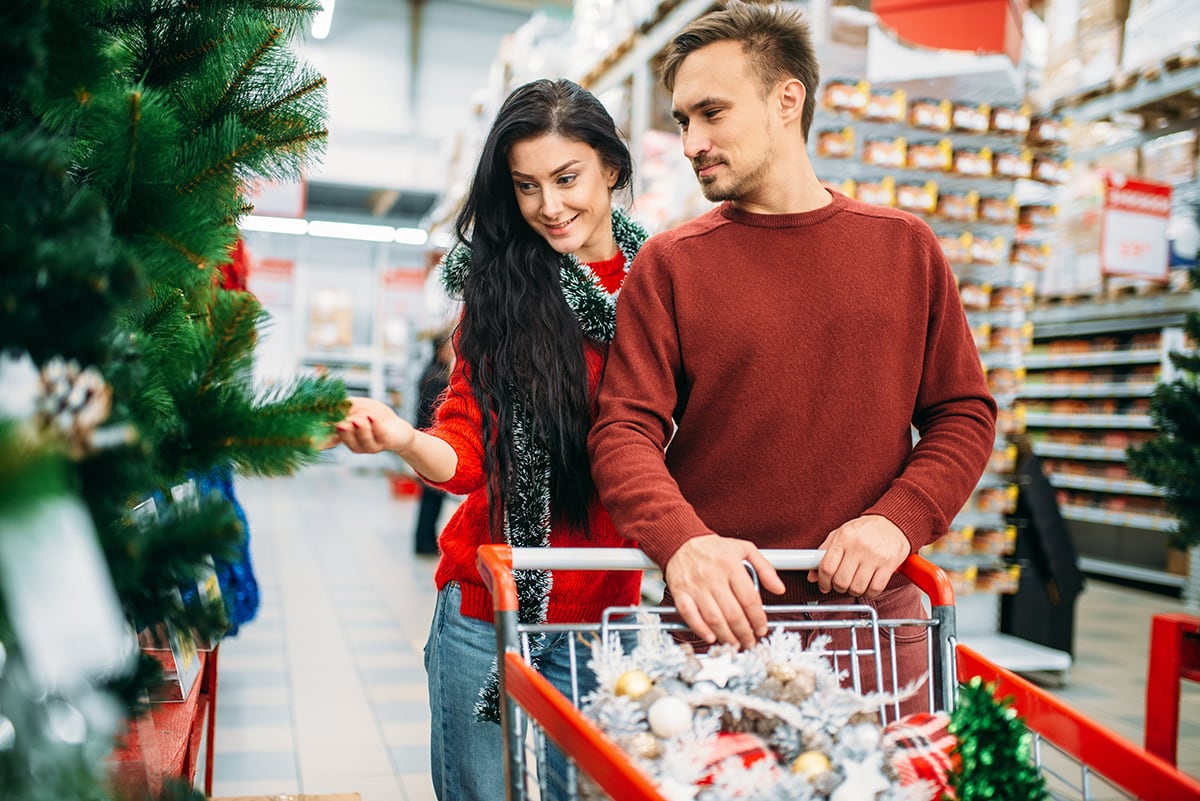 Consumer retail spending for the holiday season 2023 is expected to hold up despite growing economic pressures from inflation and resurfacing covid cases. Master Card Spending Pulse pointed out that Canadian retail sales on Black Friday saw an increase of 5.6% while in-store sales were up at 7.5% year-on-year, indicating a positive trend as we move toward the holiday season. While this may seem encouraging for brick and mortar as retailers can expect to see holiday shoppers spending healthy budgets, it is also crucial to prepare well in time before the season kicks in.
So how can retailers prepare to deliver the best customer experience that offers service, quality, and variety, and capitalize on this prosperous prediction?
With the stakes so high, retailers who capitalize on these three operational areas, can be ready for the holidays and successfully navigate the seasonal rush.
Workforce management
The holiday season triggers an uptick in seasonal hiring in the retail sector with many retailers looking to fill in their ranks as early as September. However, reports by iCIMS and Challenger Gray & Christmas Inc. suggest that 2023 holiday season may have significantly lower number of openings due to the economic downturn as compared to previous years. This may account for growing number of applicants competing for fewer roles and retailers can take advantage of this opportunity to recruit early for capacity building.
Stores rushing to recruit will have the first pick of the best talents. Make your retail business more attractive to candidates by including professional training in your job offers. By adding training to your recruiting process, you incentivize candidates with a professional skills enrichment opportunity. At the same time, use these training sessions as an opportunity to offer your existing staff refreshers in areas like engaging customers, product knowledge, and up-selling techniques.
With more employees, longer opening hours, higher in-store traffic, your workforce management efficiency will enhance the quality of the service your customers receive. Scheduling issues like late arrivals and no-shows, which can occur more frequently with less engaged, seasonal employees, can be reduced to a minimum using modern workforce management solutions.
When employees are given access to their work schedules well in advance, and their employer provides tools that enable them to communicate with other employees to swap shifts, they become engaged in what they do, and show up for work more consistently.
Features in today's leading retail management solutions facilitate employee sharing. These options provide flexibility for the multi-store retailer and their employees who may want to pick up some extra shifts for the holidays.
Managing Promotions
Without a doubt the holiday season is the most lucrative time of the year for retailers. This is the time when effective and well-thought-out promotions can encourage customers for higher spending leading to increased sales. Launching your promotions ahead of time can help retailers gain competitive advantage well ahead of time before advertisement are bombarded toward consumers. With early promotions in place, retailers can create a lasting impression in the minds of their customers and build anticipation for the right time.
The new promotions engine in ACCEO Retail-1 can help retailers plan and manage their promotions efficiently before the busy season starts. With the ability to create 19 different customizable promotion types, retailers can now include single products into multiple promotions. At the POS level, ACCEO Retail-1 customers can apply discounts, coupons as well as redeem rewards for promotions. They can even reward a client's purchase with a promotion card or a promotion coupon that can be used on a future transaction at the POS. While at the Head Office, retailers can view, at a glance, all the existing promotions in their system. How cool is that!
Interested to learn more about ACCEO Retail-1's Multi Channel Promotions & Future Rewards Overview? Book a Free Demo Today!
Inventory Tracking
Predicting sales was already a challenge when brick-and-mortar stores were the only way to shop. With omnichannel retail, it is increasingly complex to prepare your stores for the holiday season.
Forecasting tools integrated in leading POS systems can help retailers use historical data to accurately project demand, track and manage inventory, and identify current trends both in-store and online.
If your current POS does not have inventory tracking capabilities, your access to inventory control data is limited by time-consuming manual reporting. Any successful omnichannel retail strategy must integrate POS an ecommerce operations and data, so that you can make the timely inventory decisions that help your store stay ahead of demand.
Legacy POS systems have limited capabilities to support inventory data using real-time information. Leading inventory management solutions provide functionalities to manage merchandise, control purchases, store transfers and operate receiving and distribution. That means peace of mind that you don't have too little or too much product in your store… and the right products for your customers.
Loss Prevention
Using store traffic and conversion rates (the proportion of traffic that actually translates into a sale) can provide context and insights around results. Smart retailer can leverage these analytics to focus on those areas that are driving results and take measures to improve them.
Consider staffing levels, for instance. Staffing your store based simply on sales transactions is misleading. Sales data does not account for the number of customers who visited the store and did not buy—in other words, lost opportunities.
Using the data produced by the traffic monitoring tools available with leading POS systems, retailers can adjust staffing levels relative to customer traffic or sales opportunities in the store.
Traffic monitoring tools are well worth the investment, even when used only for the purpose of staff scheduling. When you also factor in the value of the data across other functional areas like marketing and merchandizing, store traffic and conversion data retailers can support informed, revenue-generating decisions, that give retailers of any size and category, a significant return on their investment.
Talk to one of our experts about solutions that can make your retail business holiday ready.
Discover what makes us different.
Book your personalized demo today and find out why leading retailers are finding success with Retail-1.
Call us at 1-888-474-2001 or fill out the form to schedule a demo with our experts.