Preparing for the future of retailing – How Drop shipping has become a driving force in customer experience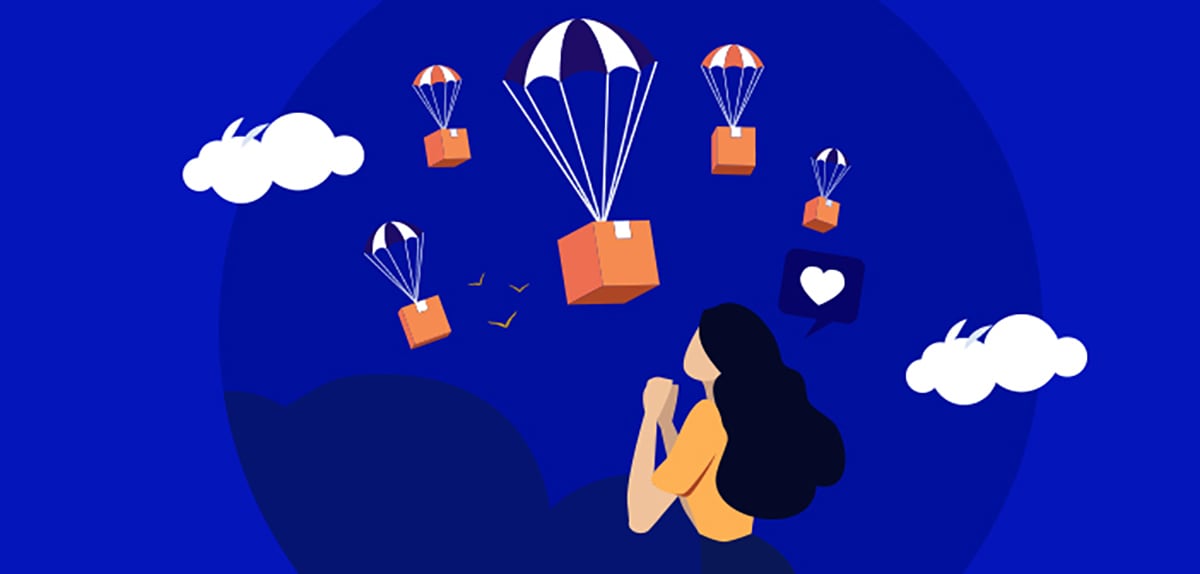 In times when customer expectations grow exponentially and unanticipated disruptions are transforming the retail landscape, retailers are still faced with delivering an exceptional customer experience if they want to remain successful.
The drop shipping model is one of the latest fulfillment alternatives that can help retailers provide their customers with the level and variety of products that keeps customers returning, without having to keep higher inventory.
What is drop shipping
In the drop shipping fulfillment process, merchants do not keep the products they sell in stock. That sounds counterintuitive, but here's essentially how it works—buy online and the vendor fulfills and ships directly to the customer.
When a merchant sells using drop shipping, they are actually purchasing goods from a third-party vendor who then ships directly to the consumer who bought from the merchant. So, the merchant never handles the product directly.
Compared to the traditional retail model, the drop-shipping model does not require the merchant to stock or own inventory, but rather to purchase inventory as needed from a third party—usually a wholesaler or manufacturer—to fulfill orders.
Expanded product offer
Selling online, merchants can leverage the full range of vendor products, which are not currently offered in their retail chain. Endless aisle orders (products sold that are not available in-store) can extend to the product offer available through drop shipping vendors. This means that your POS system will have access to third-party vendor inventory.
Increasing the reach of Endless Aisle with dropship merchandise will provide your customers with another option to successfully fulfill their orders and effectively encourage them to return to your store for their next purchase.
Drive up sales
Partnering with wholesalers and manufacturers does more than improve your product selection through an extended range—it can also increase your sales reach. Drop shipping through vendors who are strategically located in different areas means that you can expand your current base and reach more customers. A broader product offer and client base give you added potential to drive up your sales.
Transfer risk
By tapping into inventory further up the supply chain, merchants can gain access to virtually unlimited inventory without the carrying risks and inventory management. Your business can eliminate managing stock clearances to offset losses and out-of-stock situations.
Focus on core business
Drop shipping can effectively diversify your product line without increasing your stock levels or incurring the cost of purchasing stock up front. In addition, because third parties are responsible for all the shipping logistics you have more bandwidth to focus on your customer and your core business activities.
Overhead cost savings
Because your business will be able to carry a leaner inventory, there will be less of it for you to store. So, this presents an opportunity to cut overhead costs for the space that you may currently be using for inventory storage in your warehouse or back store.
It follows that any savings in your overhead costs will reflect positively on your cashflow. By freeing up the financial resources typically spent on warehoused inventory, you have more options to invest in business-critical areas. Drop shipping helps to keep your money on hand for your core business operations and to grow the business.
Exceptional customer experience
Several key contributing factors of drop shipping can impact the exceptional customer experience that merchants strive to create and sustain. The combined effects of a more diverse and demand-driven supply chain, improved responsiveness to customer demand and fewer stock disruptions will likely produce positive impacts on the customer experience. With a wider variety of products, fewer disappointments caused by out of stock merchandise, and a seamless transition, odds are excellent that your exceptional experience will increase the lifetime value of your customers.
Discover what makes us different.
Book your personalized demo today and find out why leading retailers are finding success with Retail-1.
Call us at 1-888-474-2001 or fill out the form to schedule a demo with our experts.