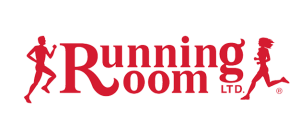 The Running Room Canada and its sister company Running Room Inc. (USA) are now enjoying the advantages of the ACCEO Retail-1 SaaS, after the complete infrastructure its headquarters and its many stores. 
« We are getting tremendous benefits from the new model. We have total confidence in the infrastructure. This is what we call a no-cost change. Over a three-year period, annual operating costs and transition costs will be fully offset by the savings on previous expenditures. Plus, we have the advantage of using the latest software versions, including new modules that support our efforts to improve our work processes and inventory management, » said Mike O'Dell, Vice President of Running Room Inc.
Initially, the Running Room installed ACCEO Retail-1 when the chain had just 12 stores. The ACCEO Retail-1 software solution has supported the chain's growth, implementing the solution in a significant number of additional stores across Canada and the United States.
The decision to convert from an internally managed infrastructure to the ACCEO Retail-1 SaaS solution was a major turning point for the Running Room.
« During the conversations that explained what the SaaS model could do for us, the decision became very clear to me. This solution lets us focus on what we do best—selling. We are retailers and we have not managed an IT infrastructure in over 10 years, » he says.
Ian Holland, Vice-President and CEO of GSI, comments: « The Running Room has been a great partner over the years and we have developed a strong relationship based on trust. That's why they were confident that we would meet their expectations, which we did. » He adds, « We realize that the SaaS model is not for everyone. However, with systems and database licensing fees increasing continuously, and the substantial resources associated with supporting an IT infrastructure, several small to medium-sized retailers are realizing the benefits of moving to this hosted environment. »
The advantages for the Running Room were immediately felt in daily operations. « We are already seeing the impact of the new version. Our buyers have more time to think, rather than spending time compiling data. We can bypass the data extraction chore, get a clear picture, and make informed choices. Buyers say they love the change, » says Mike O'Dell. « It's the perfect example of a win-win situation. We can now leverage the new software modules and the technology offered by ACCEO Retail-1. Our entire IT infrastructure management and support is delivered externally and, more importantly, by a single provider. »