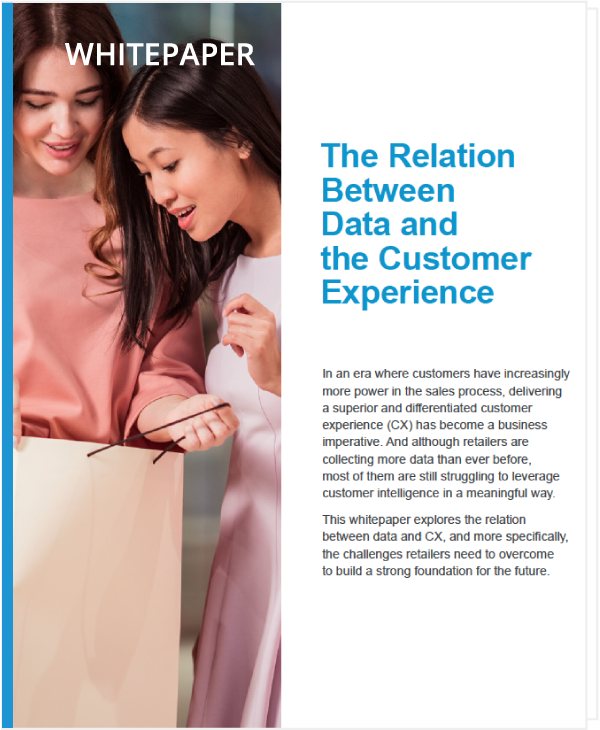 Whitepaper
The Relation Between Data and the Customer Experience
Ignore customer experience at your own risk. This whitepaper examines 6 key elements retailers must consider:
Customer Experience is the New Competitive Advantage
The Great Paradox
Using Data to Redesign the Customer Journey
Overcoming Bottlenecks
Building a Strong Technology Foundation
Prepare for Artificial Intelligence and Machine Learning
This whitepaper explores the relation between data and customer experience, and more specifically, the challenges retailers need to overcome to build a strong foundation for the future.
Send me the whitepaper
NRF2019 Video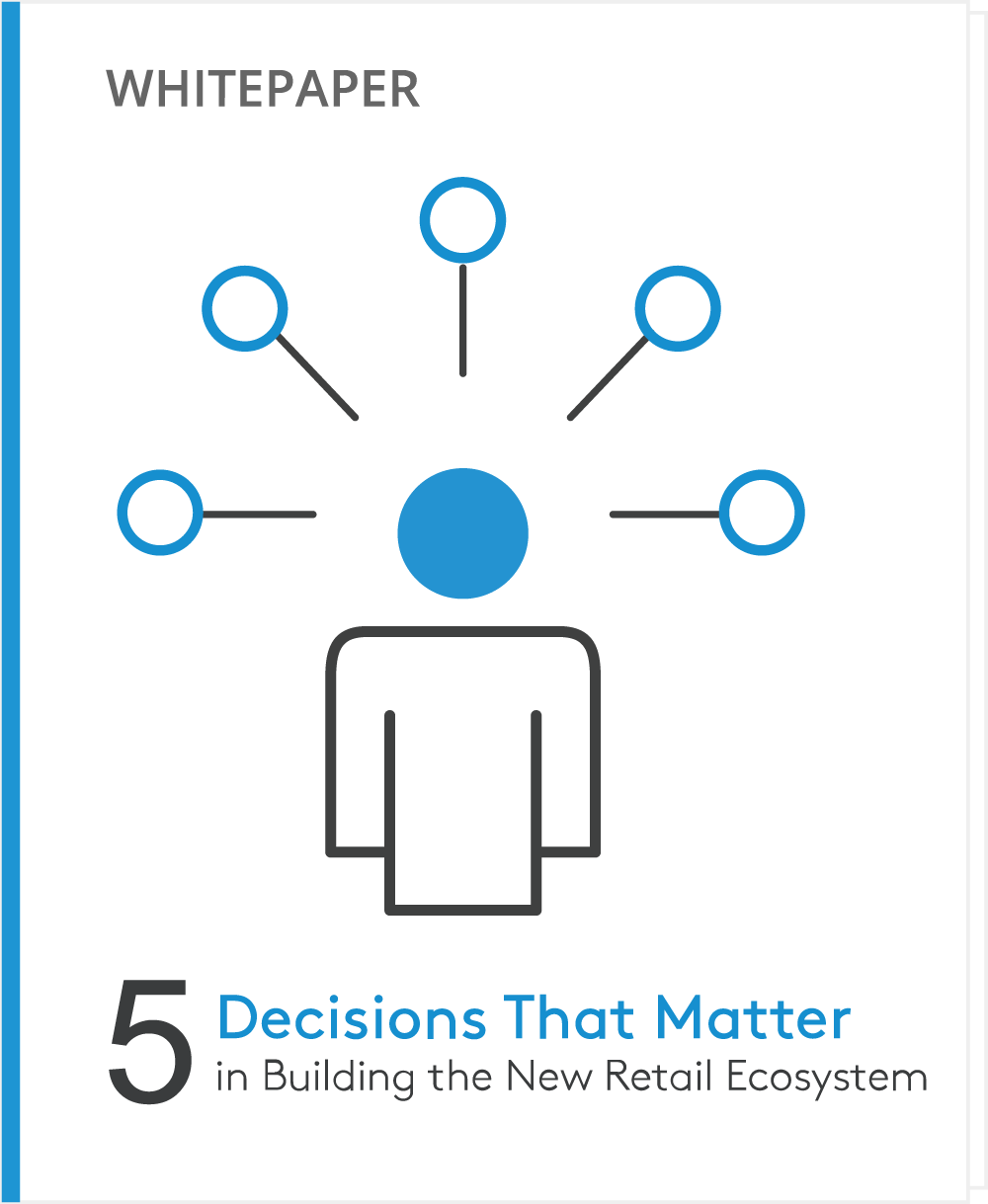 Whitepaper
The Five Decisions That Matter in Building the New Retail Ecosystem
This whitepaper presents five decisions retailers must make:
Changing Your Brand's Vision (or Not)
Revising or Adopting a New Business Model
Building a Differentiating Customer Experience
Optimizing All Aspects of Retail Operations
Empowering Retail Employees at All Levels
As a retailer, you need to make the right investments to thrive and survive. Your decisions will impact your future. Complete the form below to get our in-depth insight on these decisions.
Send me the whitepaper
Whitepaper
Four Strategies for Smarter Inventory Control
This whitepaper presents four seemingly simple—but proven—strategies for smarter inventory control:
Maintain accurate inventory records
Proactive planning to avoid shortages and overstock situations
Focus on improvement to get incrementally better over time
Reduce lead times and lot sizes by reducing the "fixed" ordering cost
Get valuable insights now. Fill the form below to get our in-depth insight on inventory control.
Send me the whitepaper