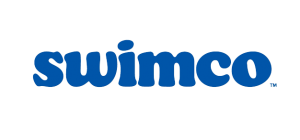 E-commerce is the key to growth in today's retail world, according to Dave Bacon, CEO of Swimco, a beach and resort wear retailer based in Western Canada.
"With our prior experience in mail-order, we understood that we needed to build up our infrastructure to launch a site that provides our customers with the quality shopping experience and service they know and expect from us. From start to finish, ACCEO Retail-1 delivered," said Bacon.
Through its e-commerce initiative, Swimco is transitioning from local to national in its market position.
In addition to serving customers in its multiple retail stores where the chain has strong brand recognition, the Swimco site has begun to draw traffic from other geographic markets. Already, almost 50% of the traffic comes from areas beyond the reach of its bricks and mortar locations. "Over the next two years, our objective the site a position that is on par with our top tier stores if not our number one store", said Bacon.
Swimco's unique "fit expert" customer service is a strong competitive differentiator that supports the chain's customer value-pricing strategy. The unique mix and match design gives customers the ability to create their perfect fit and service.
Providing a mix and match capability along with a real-time "live chat" with a Swimco fit expert was critical to translating Swimco's value proposition into an engaging online customer shopping experience. "We staff this live chat with experienced fit consultants from our stores, so our customers always receive quality service" said Laura McCallum, Swimco's e-commerce manager.
The project took eight months from the first discovery meetings to the website launch. Throughout the project, a core team focused on building a site that leveraged Swimco's competitive advantage. This included a catalog with extensive brand selection, a customer loyalty program with the chain's Cabana Club email newsletter, integration with Swimco's retail management and inventory systems, and integration with Swimco's customer service.
Already, Swimco is in a market oriented tuning phase. "Our focus is on content marketing. Search engine optimization efforts include both organic and paid search to draw traffic to our site," said McCallum.
Using Google Analytics and internal metrics to monitor traffic and conversion rates, integrated marketing campaigns are deployed across the chain as well as online. "While we are not promotion driven, we work with our merchants and use our assortments to highlight our company, best sellers and diverse product selection. Similarly, we make it easy for our internet customers to view and select from our "go to" styles that fit well," said McCallum.
What's next
Swimco's e-commerce initiative is only one piece of an overall strategic plan for the chain, "We are taking a longer term view," according to Dave Bacon, CEO. How do we grow? How do we adapt our organizational structure? How do we support our strategy with a succession plan? are just a few of the questions Bacon is addressing in Swimco's strategic planning process. For Swimco, e-commerce is a means of expanding to markets in Eastern Canada and rural locations, without the capital investment required for bricks and mortar stores.
Based in Calgary, Alberta, Swimco operates multiple retail stores in metropolitan areas across Western Canada (British Columbia, Alberta, Manitoba, Saskatchewan) with a year-round focus on swimwear and resort wear. Swimco started almost 40 years ago as a mail-order catalog business that evolved into a traditional specialty retail chain. Swimco has been a long-term ACCEO Retail-1 customer having joined its family of users over a decade ago.
For more information about Swimco, visit their website, www.swimco.com.