The Future of Retail – Top Trends for 2020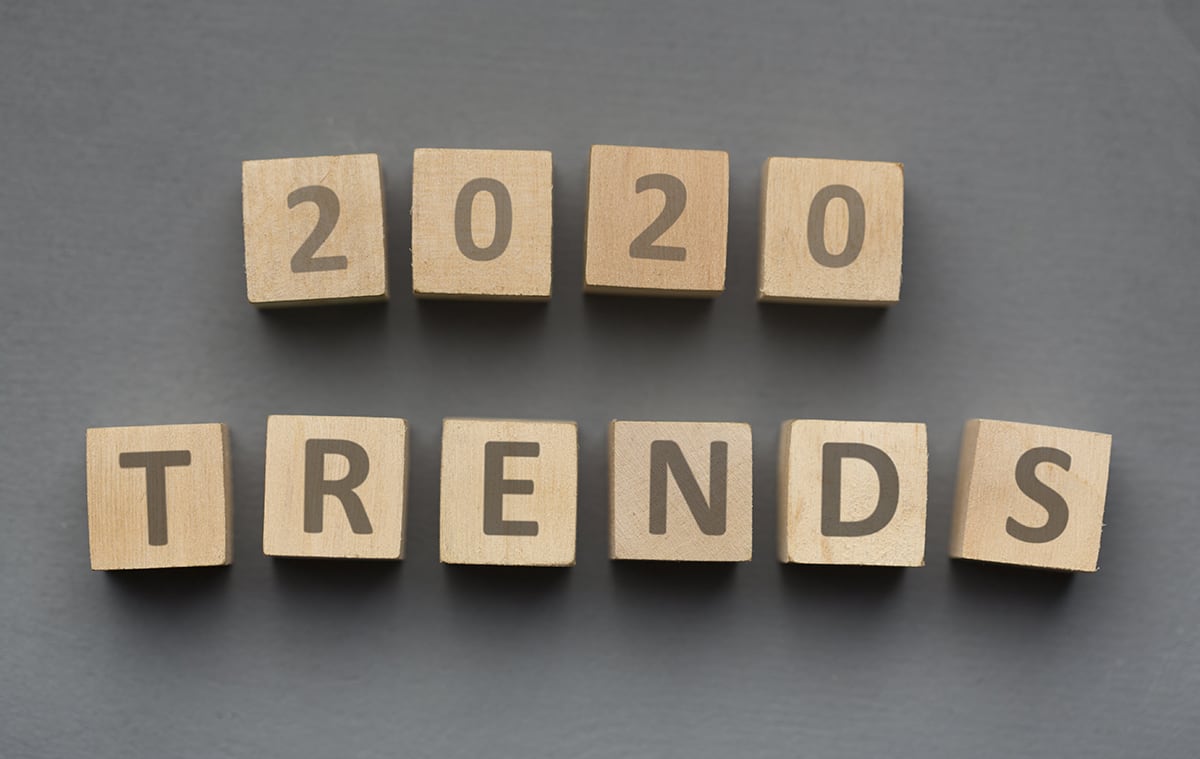 To maintain the sales momentum of the Holiday surge, retailers continue to look for new ways to keep their businesses thriving into the future.
As e-commerce grows, brick and mortar stores will endure as a critical point of contact between customer and retailers. What will change in the near future, is how retail processes integrate with one another, in a shopping environment where customers are becoming more discerning.
We have been observing the evolution and confluence of new technology, responsible retailing, the customer experience, and more. And we have come up with a few insights as to how these elements will influence 2020 trends in the retail industry.
Corporate Social Responsibility (CSR)
The faster retailers can move their business model toward the circular economy, the better positioned their business will be.
Generation Z and Millennials are highly invested in initiatives that aim to reduce our carbon footprint. To attract and retain this key demographic now, responsible retailers are taking measures to decrease environmental impacts at every step of their operations from in-store waste reduction and upcycling, to a sustainable supply chain.
In the longer term, it will become increasingly evident to retailers of any size that implementing a sustainability strategy and a circular economy model, can create selling power for their brand.
The customer experience continues to rule
All the rhetoric about the end of the brick and mortar store is in the past. The future is about transforming the primary purpose of the store into an experiential customer space.
In 2020, the influence of digital commerce and advanced POS systems in store will become increasingly evident. Automated and real-time processes available in e-commerce platforms and advanced POS solutions have effectively streamlined logistics for both customer and retailers.
The future vision is that the store will evolve from being a simple showcase and point of purchase for products and brands, to more immersive experiential environments that complete the omnichannel experience.
Subscription e-commerce
Particularly appealing to younger urbanites and women, e-commerce subscriptions are becoming an increasingly common way to purchase services and products.
Retailers who are looking for new revenue streams now have options that go beyond meal kit delivery and streaming media. Subscription adopters can choose from an ever-increasing number of consumer products and services and leverage discounts, convenience, availability, and personalization.
Tie-in experiential events at the brick-and-mortal stores, such as in-store furniture assembly demonstration or product sampling are an effective way for retailers to differentiate their subscription offer. These in-store events create added value for e-commerce subscribers, while building customer loyalty and drawing in more traffic for the retailer.
Growth of social shopping
While social media marketing is not a new tool, new social marketing methods are expanding its reach.
Retailers should watch out for the rising influence of shoppable post through visual searches on social platforms like Pinterest and Instagram. Rather than redirecting users to an online store, shoppable posts let customers checkout directly within the platform they are using.
While still a relatively recent phenomenon, shoppable posts and stories have shown enough growth to get the attention of many e-commerce retailers. It's not surprising that this seamless shopping experience will continue to gain traction in the coming year.
Customer service standards
Proactive retailers will see the advantages providing an agile, efficient and flexible shopping experience for their customers.
Customer service standards will increasingly expect retailers to provide omnichannel shopping platforms and flexible fulfilment options. Options like buy online pick up in-store (BOPIS), ship from store, fast deliveries and easy returns.
Also, customers in key demographics will still expect their retailer of choice to meet their availability and fast delivery expectations with socially responsible and sustainable solutions.
To appeal to customers who now commonly use multiple devices for their purchases, retailers must use POS solutions that meet the increasing demand for app-based and mobile payment methods such as Google Pay, Apple Pay, Android Pay, Afterpay and PayPal.
Perhaps the most exciting news about these forecasts is that leading POS solutions can support retailers today, in their effort to make their business successful into the future. How can we help?
Discover what makes us different.
Book your personalized demo today and find out why leading retailers are finding success with Retail-1.
Call us at 1-888-474-2001 or fill out the form to schedule a demo with our experts.