5 Reasons to Let BI Help You Drive Performance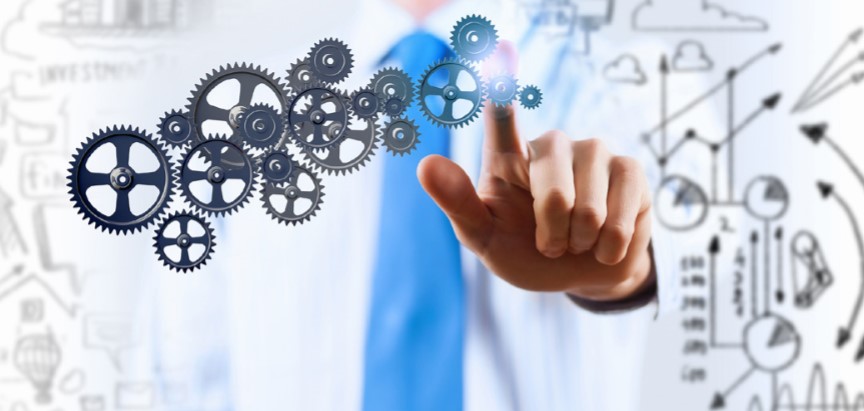 We are living in the age of data. And that's a good thing for retailers, who need accurate information to make critical decisions every day about service, trends, inventory, and more. The bad thing is that there's a lot of data out there. And turning a high volume of information, often from different sources, into timely actionable knowledge becomes a daunting task. That's where Business Intelligence (BI) comes into play. BI can take a wealth of data, analyze it, and report on it at a speed and level of accuracy that more traditional calculation methods simply cannot match—sorry spreadsheets. Leveraging BI is how retail leaders of any size can make successful fact-based business decisions that help drive their performances, and here's how.
1. More insight into your business
As a retail leader, you already understand that the quicker know how your business is performing, the better positioned you are to respond accordingly. And yet, if your decisions are relying on IT or finance generated reports, turnaround can take anywhere from a couple of days to a week. By then, fast-moving retail factors and conditions have already changed and the data is obsolete. BI systems offer increased user independence with mobile quick navigation to timely KPIs, reporting tools, and dashboards in preset standard or custom numerical or graphical displays. The real-time data accessibility, accuracy and mobility that you gain, can inform all the immediate decisions that are necessary to keep on pace with the fast-evolving retail world.
2. Uncover trends in the market
Using multiple platforms to track and correlate diverse factors such as buying behaviour, customer requirements, price points for products, and changing trends, consumes both time and resources. And the resulting reports often fail to provide actionable conclusions. BI has powerful reporting capabilities that can analyze diversified data sets within concurrent market dynamics. By simply drilling through these detailed interactive reports retailers can uncover new and actionable insights. This new data can be a gateway to undiscovered trends and untapped opportunities. It can also help recognize emerging issues before they become major problems. Retailers who are the first to anticipate and respond to trends in customer demands, needs and wants, have the competitive advantage of being perfectly positioned to offer the best customer experience.
3. At-a-glance view at every level
It is just as important to enable every level of decision maker in your retail operation to have an accurate snapshot of the business. After all, how can supervisors and managers respond to the ever-demanding daily challenges of retail operations if they don't have access to real-time data? With BI tools, management personnel get quick interactive overviews of such metrics as conversion patterns, sales performance and average ticket, without having to wait for reports to be generated or checking multiple information sources. Additionally, management users must have the ability to view and share information on store operations, suppliers, merchandise, and data ranging from real-time inventory, to customer purchase history.
4. Aligning strategic goals
Now let's shift our focus beyond the practical BI data, tools, and resources that can facilitate and accelerate daily retail operations. By leveraging BI, retailers have the power to overlay their analytic data results with their long-term business strategy. BI's predictive capabilities can help retailers create a business model or fine-tune strategic goals to align with emerging trends and market variations. The comprehensive high-level insights gained from BI can be an invaluable asset in creating a lasting competitive differentiation for your retail business.
5. Keep your business in the lead
Surprisingly, over 87% of organizations worldwide have low BI and analytics maturity1. This means that most businesses are missing out on deep learning opportunities that could put them ahead of the competition. In the retail business, integrating and leveraging BI can take your operations and customer management relationship to whole new level. You might be able to foresee what your customers want, even before they know it.
Discover what makes us different.
Book your personalized demo today and find out why leading retailers are finding success with Retail-1.
Call us at 1-888-474-2001 or fill out the form to schedule a demo with our experts.