Discover the Best Kept Secret in Retail Software at NRF 2019!
Join us in booth 4365 to learn how ACCEO Retail-1 software is helping leading retailer's respond to the complexity of today's retail transformation!
BOOK AN APPOINTMENT
Easy store operations
management and POS
Run your point of sale and store operations with a one-source enterprise solution that can manage everything from sales and inventory to employee performance.
Discover the solution for stores
Unified omnichannel
experience
Use one powerful retail management system (RMS) to manage your entire business. Save time and deliver a consistent omnichannel customer experience.
Discover the solution for head offices
Actionable analytic
solutions
Get the most out of ACCEO Retail-1 with our complete range of business intelligence (BI) applications to support smart business decisions.
Choose your BI solutions
Why should you choose ACCEO Retail-1
We have been helping merchants manage their retail business with customized solutions since 1983.
Focused on mid-sized chain retailers
Our retail management solution is custom-designed around the needs of mid-size specialty retailers in North America.
Committed to your success
We offer a complete range of professional services and support seven days a week, including implementation and after sales consulting.
One solution for all store operations
A single-source retail management suite for one head office of a specialty retail chain, all store operations, and all points-of-sale.
Hardware and hosting choices
Because we know that your business has unique requirements, ACCEO Retail-1 lets you choose your hardware and store your data information, the way you want.
A true omnichannel solution
Designed to provide a universal commerce platform, our web store integration comprises a complete and fully-integrated back-office system.
Have you met Simon?
Simon is our dedicated KPI reporting tool. It provides immediate real-time access to inventory, merchandising, store operations, and customer data directly on mobile devices.
Key Performance Indicators are specifically designed for retail users at the store, regional office or head office level.
See a demo or discover our vast array of customized features
Why our clients chose ACCEO Retail-1
Trusted partner of chain retailers since 1983
The ACCEO Retail-1 SaaS model is fantastic! All the necessary infrastructure is in place. You are assured of uptime as well as the most current, newest, and hottest retail software. It's a win-win strategy.

Michael O'Dell,
Vice President, Running Room Canada Inc.
Read case study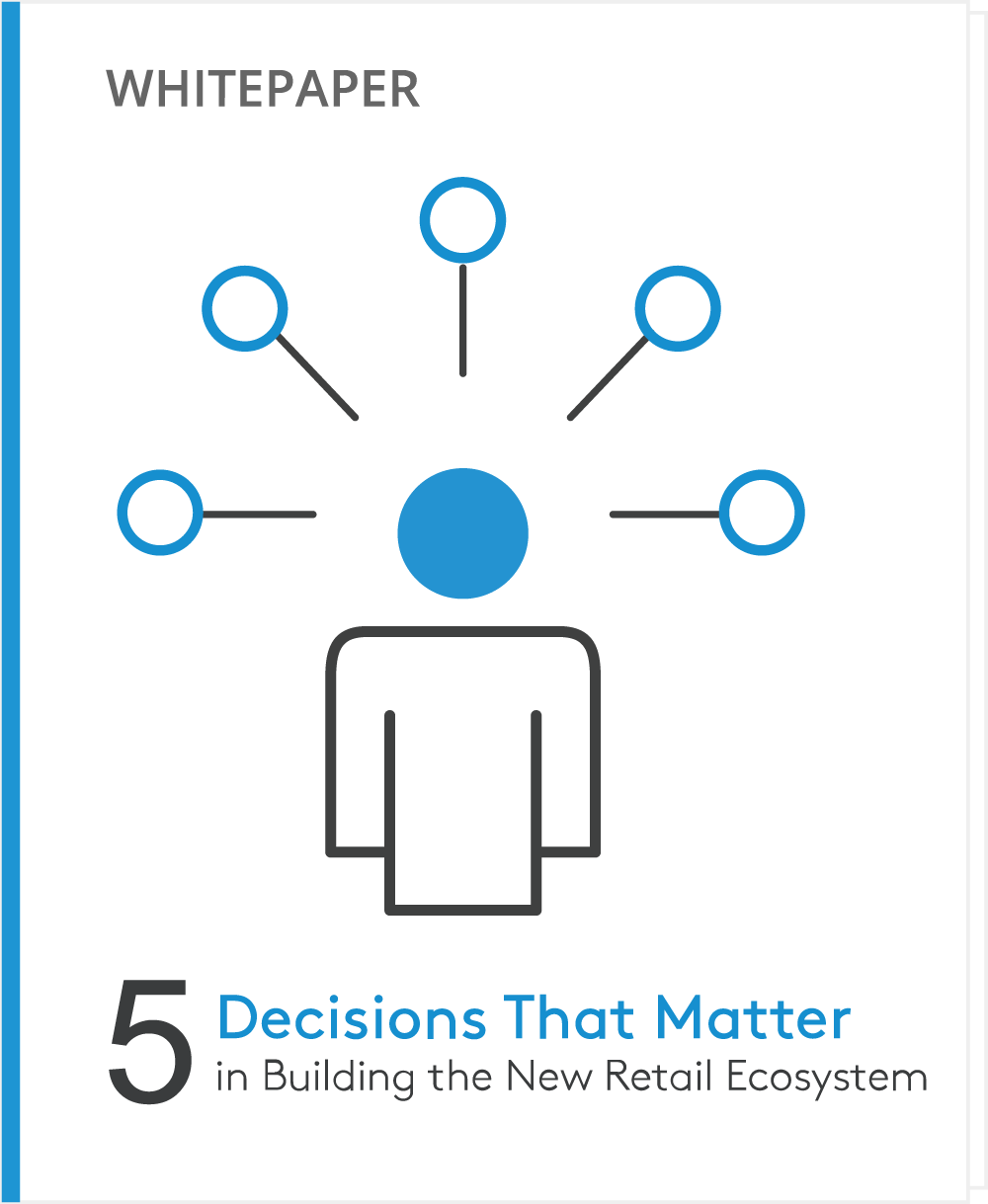 White paper
The Five Decisions That Matter in Building the New Retail Ecosystem
This white paper presents five decisions retailers must make:
Changing Your Brand's Vision (or Not)
Revising or Adopting a New Business Model
Building a Differentiating Customer Experience
Optimizing All Aspects of Retail Operations
Empowering Retail Employees at All Levels
As a retailer, you need to make the right investments to thrive and survive. Your decisions will impact your future. Complete the form below to get our in-depth insight on these decisions.