A prerequisite for ongoing business success Going green is smart!
The rising trend of sustainability is quickly becoming tomorrow's expectation, and retailers are under pressure to become "purpose-driven brands." Consumers are increasingly becoming more aware of the impacts that retail (particularly the fashion industry) has on the planet and are making conscious buying decisions. Today's retailer is faced with many obstacles and challenges when it comes to sustainability, responsibility, and accountability.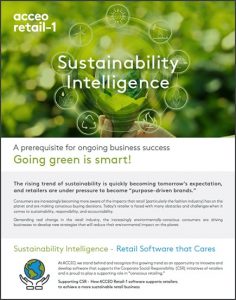 Download Sustainability Intelligence
Tell us a little bit about you and we'll send you our
«Sustainability Intelligence».