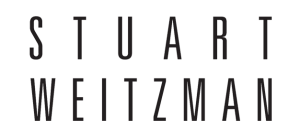 Stuart Weitzman, a designer and retailer of high-end footwear, chose the ACCEO Retail-1 SaaS solution, an evolving retail system, to support its strategic growth plan.
"When we looked at the market, we felt that there was a niche that was not served in the high-end fashion footwear market in Canada. Stuart Weitzman was the right product to meet this need," says Franco Niro, President of Stuart Weitzman Canada.
Niro has 30 years of retail footwear experience, including the largest Canadian shoe retailer and, before that, one of Canada's largest apparel retailers.
From the outset, Niro was clear about the selection criteria for the software. "We knew what we needed and what we wanted. First and foremost, we needed a system that worked. And we wanted a system that met 90% of our requirements in its basic version to avoid costly customization and delays," says Niro.
"We also wanted a system that followed industry best practices and replicated what the big players in the retail industry were using, but at a fraction of the price they paid for those solutions tagged as 'best product'," he says.
The decision to choose ACCEO Retail-1 as the solution partner for Stuart Weitzman Canada's retail software was motivated by a combination of factors: the scale and depth of the solution, the solid track record, and the fact that ACCEO Retail-1 focuses on retail. The solution has received strong references from other successful high-end retail businesses.
"Selecting the ACCEO Retail-1 SaaS model was particularly appealing in the case of a start-up scenario. Stuart Weitzman Canada avoided the need to invest in hardware and hire IT staff to oversee the maintenance of a retail software solution. ACCEO staff is responsible for updates, patch programs and daily backups, ensuring an optimal IT environment for our customers," says Ian Holland, General Manager of ACCEO Retail-1.
Training and support are key elements in a successful implementation. "In-store staff was trained very quickly and efficiently. There's no technical knowledge required. Our retail staff is primarily customer service oriented and non-technical. With the ACCEO Retail-1 solution, we achieved our desired result of serving customers as efficiently and as quickly possible at the cash. All the training and transition was done smoothly," said Nicholas Niro, Vice President of Operations at Stuart Weitzman Canada.
"The support has been tremendous; the ACCEO Retail-1 team responded immediately to all our challenges. We had planned to be operational in mid-March and the implementation went according to schedule. In the end, the project team resources and the ACCEO Retail-1 support resources responded immediately to all our challenges and all the questions we had. We anticipate a long and profitable relationship for the future," says Niro.