COVID-19 Retail Operations Checklist(s)
There is no doubt that the Coronavirus (COVID-19) has significantly disrupted retailers around the globe. How can you better prepare and operate under what is emerging as the new "norm" of retailing? Complimentary to the Guide – "Emerging Stronger Post COVID-19 – A retailer's guide to reopening", we have compiled a series of operational checklists for retailers that are preparing to reopen and for those who are currently operating.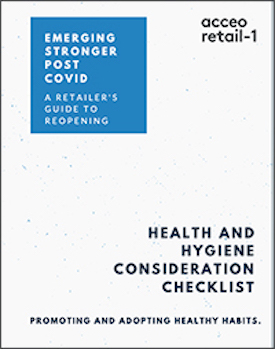 HEALTH AND HYGIENE
Promoting and adopting healthy habits
Download brochure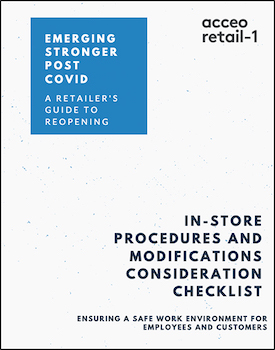 IN-STORE PROCEDURES AND MODIFICATIONS
Ensuring a safe work environment for employees and customers
Download brochure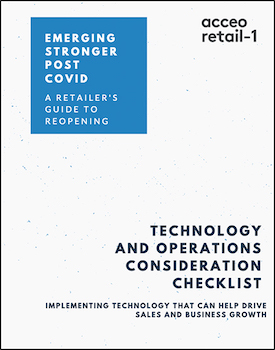 TECHNOLOGY AND OPERATIONS
Implementing technology that can help drive sales and business growth
Download brochure
Want to learn more?
Let's talk about your business and evaluate how ACCEO Retail-1 can help you maximize your retail potential!
Talk to an ACCEO Retail-1 solution expert at 1-888-474-2001 or Explore our product further and dive in for a demo!