Whitepaper
The Relation Between Data and the Customer Experience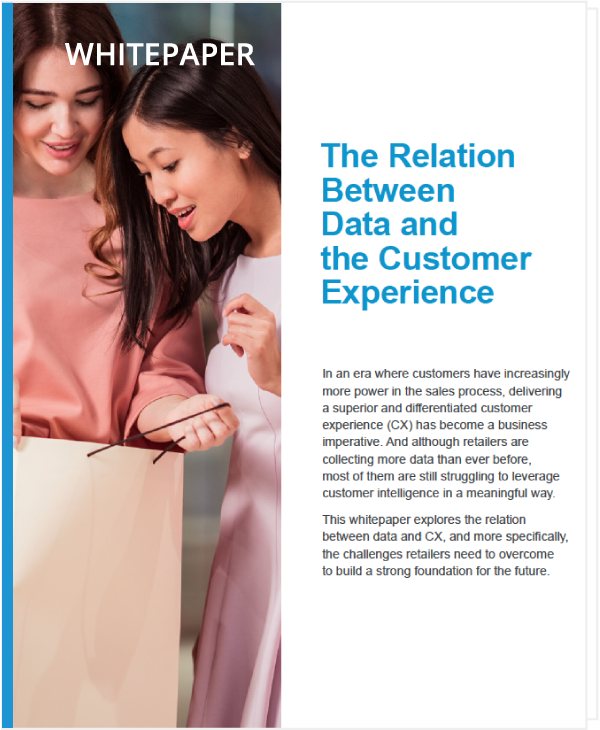 Ignore customer experience at your own risk. This whitepaper examines 6 key elements retailers must consider:
Customer Experience is the New Competitive Advantage
The Great Paradox
Using Data to Redesign the Customer Journey
Overcoming Bottlenecks
Building a Strong Technology Foundation
Prepare for Artificial Intelligence and Machine Learning
This whitepaper explores the relation between data and customer experience, and more specifically, the challenges retailers need to overcome to build a strong foundation for the future. Complete the form to receive your copy!
NRF2019 Video
Download our whitepaper
Tell us a little about you and we'll send you « The Relation Between Data and the Customer Experience »
By clicking this button, you agree to ACCEO's terms and conditions. Don't worry—we never share your information with third parties.